Dibujos de carburo de tungsteno muere pellets (alto pulido)
Descripción del producto
Modelo NO .: YG6 / YG8 / YG10 Material: Metal Tipo de orificio: Redondo Tratamiento superficial del molde: Blanco Certificación: ISO, SGS Personalizado: Tamaños personalizados: Varios MOQ: No Entrega: Rápido Paquete de transporte: Papel, Madera, Plástico Origen: Zhuzhou Tipo : Punta de carburo de tungsteno Modo de modelado: Cavidad de compresión: Cavidad única Aplicación: Hardware, productos básicos, electrónica, Garantía del automóvil: 2 años Grado: Yg8 Yg6 K10 K20 Precisión K30: Alto Muestra: Disponible Marca comercial: hongzuan Especificación: SGS Código HS: 8207209000 Tugsten carburo fuera de línea / guía de alambre \ n \ nAplicación. \ nLas guías de alambre de carburo de tungsteno se utilizan en máquinas de estirado y extrusión en las que el material se fuerza bajo presión a través del troquel. Y podrían garantizar durante mucho tiempo la alta rugosidad de la superficie para obtener una rugosidad de alta velocidad para un proceso de alta velocidad. \ NExisten varios tamaños que puede elegir y podemos producir de acuerdo con su diseño. \ N \ nPropiedades. \ N - Entrega rápida y alta calidad \ n - Distintos grados para la opción \ n - Sinterizados en HIP Furnace \ n - OEM y ODM son bienvenidos \ n - Servicio postventa puntual \ n \ nLos grados recomendados. \ n
Grade/ Properties / Application 
Grade
Equal to ISO Category Number
          Performance
Performance&application recommended
Density
Bend Strength
Hardness
G/Cm 3
N/mm 2
HRA
YG3
K01
14.9-15.3
≥1180
≥90.5    
Sand-blasting nozzles qualified for fine turning and half-fine turning when cast iron, non-ferrous metal, alloys as well as non-alloy materials cutting consecutively. Can make wire drawing of steel and non-ferrous metal. Also qualified for sand-blasting n
YG3X
K01
15.1-15.4
≥1300
≥91.5
YG8C
 
14.8
2400
88.5
   and as the inserts of rotary prospecting bits to cut soft  and 
   medium hard formations.
YG6
 
14.95
1900
90.5
For  coring crowns,electric coal drill bits, coal cutting picks,oil 
cone bits and scraping knife bits,used in coal geological  prospecting,
 mining and oil well boring.
YG6X
K10
14.8-15.1
≥1560
≥91.0
Qualified for machining of chilled cast iron, alloy cast iron, refractory steel and alloy steel. Also Qualified for the machining of common cast iron.
YG6A
K10
14.7-15.1
≥1580
≥91.0
YG6
K20
14.7-15.1
≥1670
≥89.5
Qualified for finish machining and semi-finish machining for the cast iron, non-ferrous metal, alloy and unalloyed materials. Also qualified for wire drawing for the steel and non-ferrous metal, electric drill for geology use and steel drill etc. 
YG8
K30
14.6-14.9
≥1840
≥89
Qualified for rough machining of cast iron, non-ferrous metal, nonmetal materials, drawing of steel, non-ferrous metal and pipes, various drills for geology use, tools for machine manufacture and wearing parts.
YG10X
 
14.5
2400
91.5
Fine grain alloy, good wear resistance,Used for processing hard 
wood, veneer board,PCB,PVC and metals.
YG11
 
14.4
2600
88.5
Forming or stamping dies for metal powders and nonmental powders.
YG11C
K40
14.4
2700
86.5
Largely for the inserts and buttons of percussion bits and tricone bits to cut medium 
hard, hard and very hard formations.
YG15
K40
14
2800
87.5
For fabricating drawing dies of steel tubesand rods under high 
compressibility ratio;punching,stamping,forging tools under large stress.
YG15C
 
14
3000
85.5
For oil cone dril bits, for medium soft and medium-hard rocks.
orte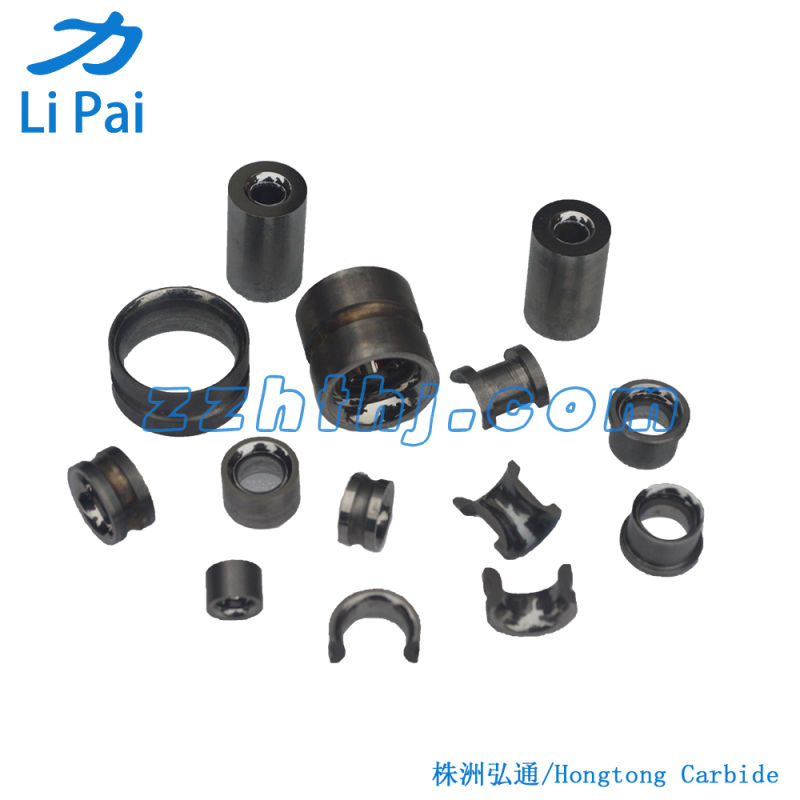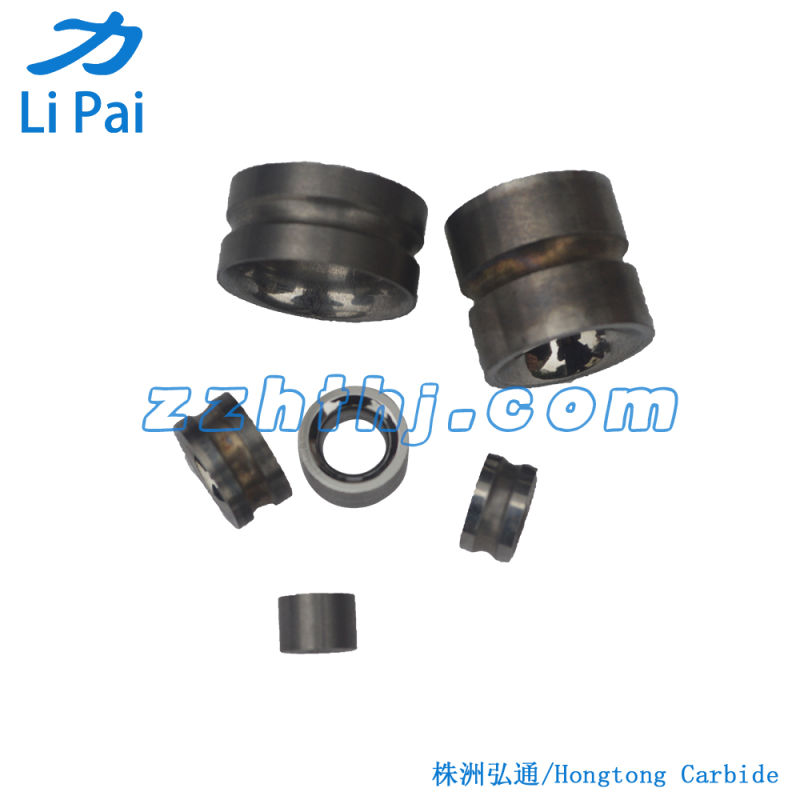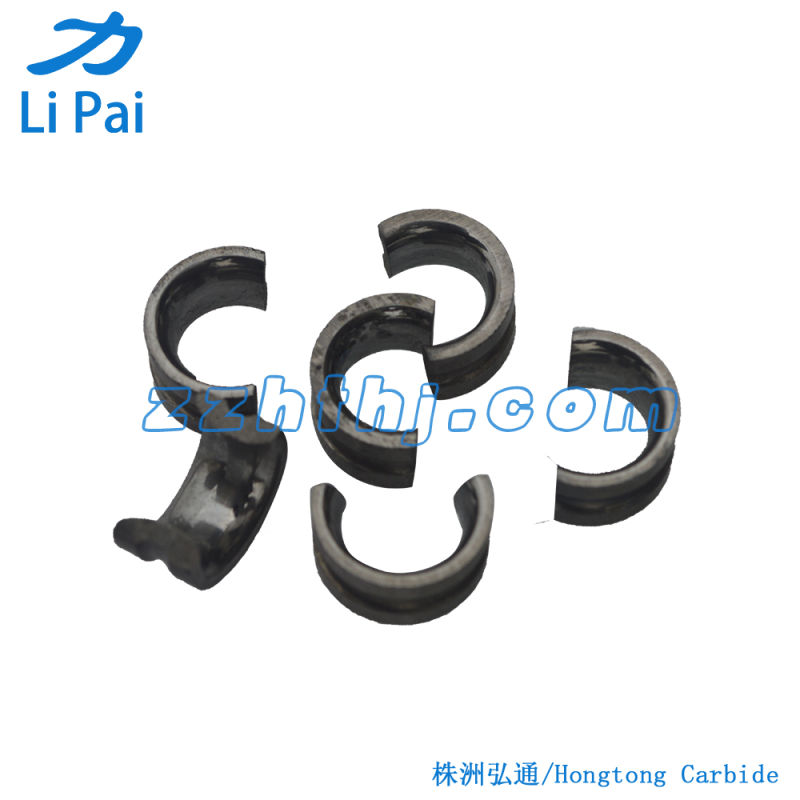 \ n \ n \ nInformación de la compañía. \ nZhuzhou Hongtong, un fabricante chino profesional de productos de carburo de tungsteno. Suministramos bola / asiento de carburo de tungsteno, anillo de sello, placa, tira, boquilla, varilla, puntas soldadas, puntas de minería, insertos, cortador de disco, troquel de trefilado, troquel de cabezal en frío, y así sucesivamente. Con más de 10 años de experiencia, podemos proporcionarle más de lo que puede imaginar. \ N \ nContacto. \ NArris Zhang \ nAdministrador de ventas de Oversea \ nMobil: 86 13974173665 \ nWeb: www.zzhthj.com \ nAdd: No.86, Mingri Rd, Tianyuan Dist, Zhuzhou, Hunan, China. \ NPostal: 412007
Grupos de Producto : Matriz de trefilado de carburo